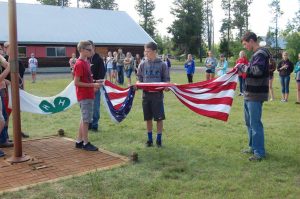 Cascade Lake 4-H Camp hosts several annual 4-H Camps that are a great opportunity for both 4-H and non-4-H youth to experience the fun of camping in the mountains and making friendships, while participating in a variety of fun and educational youth group activities such as canoeing, orienteering, outdoor cooking and archery. Overnight camps are offered for kids and teens from 3rd to 8th grade.
Everyone is invited – you do not need to be enrolled in 4-H to attend! Visit 4hadventurecamp.com for more information and to register for a kids or teen summer camp.

Camp sessions include:
Certified Counselors and adult staff
Workshops, nature activities, survival skills
Sport fishing, shooting sports, archery
Canoeing, swimming
Basketball, volleyball, softball, and many more activities
Campfires by the moonlit lake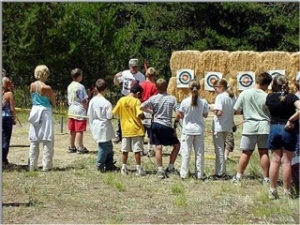 Campers will enjoy a safe environment for making new friends, learning leadership and teamwork skills, and making lasting memories.
Please contact your County Extension office with questions:
Ada County, 208-287-5900
Adams County, 208-253-4279
Canyon County, 208-459-6003
Elmore County, 208-587-2136
Gem County, 208-365-6363
Owyhee County, 208-896-4104
Payette County, 208-642-6022
Valley County, 208-382-7190
Washington County, 208-549-0415