Our 2023 calendar is full and we are no longer accepting rental requests. If you are interested in renting the camp in 2024, we will begin accepting requests in January 2023 and will schedule camps in September. Cascade Lake 4-H Camp is not available to be booked more than a year in advance.
Current Camp Fee Schedule
The Cascade Lake 4-H Camp is available for rental for all groups. The camp is an excellent facility for gatherings such as family reunions, church groups, community groups, sports team camps, team-building events, corporate retreats, weddings, and more.
Lodging Rates
Reservation Deposit: $500 (non-refundable)
1-night camp: $950 per night
2-night camp: $850 per night
3-night camp: $750 per night
4-night over over camp: $700 per night
Meals
$19.50 per camper per day
$9.00 per day for campers 5 years of age and younger
Additional guest meals are $9.00 per meal
(Group minimum of $600 a day)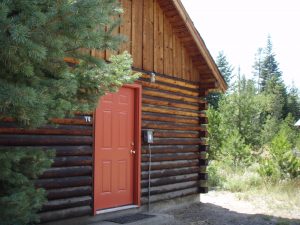 Camping group shall report number of campers 14 days before arrival. Meal fees will be based on that number. Idaho Sales Tax will be collected on meals and Idaho Sales Tax & Lodging Tax on rental fee. If your group is sales tax exempt, the appropriate Idaho Sales Tax form must be returned with lease.
Click here for camp regulations.
If you would like to request a date, click here to download and complete the Date Request Form with your date choices. Please return the form as soon as possible.
To check on availability of dates or for more information, please email/write/call/fax:
Cascade Lake 4-H Camp, Inc
[email protected]
217 W Georgia Av, Suite 100
Nampa, ID 83686
(208) 599-8093
Click here for a downloadable brochure (pdf) about renting Cascade Lake 4-H Camp for your group.