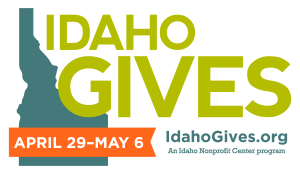 Hi Friends of Cascade Lake 4-H Camp,
Idaho Gives – a program of the Idaho Nonprofit Center – is designed to bring the state together, raising money and awareness for Idaho nonprofits. Due to the increased need of support to the nonprofit sector, because of COVID-19 the online giving period has been extended!
Can you take five minutes to give to Cascade Lake 4-H Camp?
You don't have to wait until April 29. The site is active, and you can make a donation now.
After you've donated to Cascade Lake 4-H Camp, we encourage you to also support other nonprofits that do work that is important to our community.
Your donation of any amount will help. We are working on completing accessible paths at the 4-H Camp and making overall improvements to our facility that is over 55 years old.
Here's how you can make a HUGE difference:
Thanks for your help!